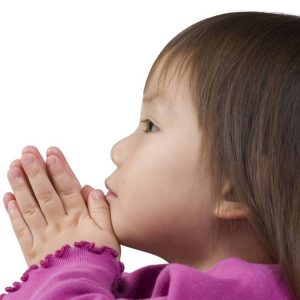 What would you say if someone walked up to you and asked, "Do you worship?" Some would answer, "Yes, I do," and then mention a church or a synagogue or a mosque. Others would say, "I don't worship," meaning they don't go to any religious services. Some might even say, "I used to worship, but I didn't get anything out of it so I don't do it anymore."
All of these responses reflect dangerous misunderstandings. The first myth about worship is that it only happens during a religious service or in a special place. Actually, the question "Do you worship?" is a misleading one. A better question would be "What do you worship?"
We all find something to fix our hearts and minds on. Something is at the center of our lives. Even the secular world recognizes this. David Foster Wallace (1962-2008), a well-known writer and university professor, put it this way: "Everybody worships. The only choice we get is what to worship. And the compelling reason for maybe choosing some sort of god or spiritual-type thing to worship—be it JC or Allah, be it YHWH or the Wiccan Mother Goddess, or the Four Noble Truths, or some inviolable [undeniable] set of ethical principles—is that pretty much anything else you worship will eat you alive."
Wallace was on the right track, but he didn't realize that just worshiping some sort of spiritual something isn't good enough. I'll talk more about that in a minute, but before I do, stop and think about what occupies the center of your life. What fills most of your thoughts?
Even worshiping something that is good can crowd God out. For example, it's good to work hard, but an intense focus on work can become a type of worship that will, in the words of Wallace, "eat you alive."
Some people worship Hollywood celebrities. They religiously follow who is dating who, and they can't wait to find out the "glorious" details of those good-looking people. It's also possible to have our affections dominated by sports heroes, by hobbies, by political figures, or even by what other people think of us. I could go on, but I think you get the point.
You can be worshipping something or someone, even if you've never thought about it as worship before.
God created us to worship Him. When we chose our own way and followed sin, our worship, like so many other good things God created, became twisted and self-focused and often destructive. When we worship "the creature instead of the Creator" (Romans 1:25), we don't find the peace and joy that God wants to give us.
The second myth about worship is thinking that we are doing it right if it makes us feel good. Our feelings are not a good guide to knowing what is right. God's commands are. God-commanded worship is not centered on the benefits we might receive. I'll never forget an experience one Christian pastor related. After a church service, a woman came to him and said, "I didn't get anything out of the music today." The pastor replied, "That's OK. We didn't sing it for you."
In other words, when our worship is pleasing and honoring to God, it is successful, no matter what we, or what others, may think of it.
The point is that true worship exalts the one true God. God-centered worship does bring joy to His followers, — "O come, let us sing for joy to the Lord, let us shout joyfully to the rock of our salvation" (Psalm 95:1) — but that isn't the goal. Our goal when we worship has to be exalting God, not making ourselves feel good.
The difference between godly worship and false worship all boils down to focus. As Pastor John Piper puts it, "If you don't see the greatness of God, then all the things that money can buy become very exciting. If you can't see the sun, you will be impressed with a street light. If you've never felt thunder and lightning, you'll be impressed with fireworks. And if you turn your back on the greatness and majesty of God, you'll fall in love with a world of shadows and short-lived pleasures."
Since real worship exalts God, what are some things about Him that are worth worshiping? Here is just a small sample.
God is the eternal Creator. "For the Lord is a great God and a great King above all gods, in whose hand are the depths of the earth, the peaks of the mountains are His also. The sea is His, for it was He who made it, and His hands formed the dry land" (Psalm 95:3–5).
Every person who repents of their sin and puts their trust in Jesus will worship God because "He rescued us from the domain of darkness, and transferred us to the kingdom of His beloved Son, in whom we have redemption, the forgiveness of sins" (Colossians 1:13–14).
Having our sins forgiven and being made new on the inside are our greatest reasons to worship God. "Therefore, if anyone is in Christ, he is a new creature; the old things passed away; behold, new things have come. Now all these things are from God, who reconciled us to Himself through Christ …" (2 Corinthians 5:17–18).
You are a worshipper. What you worship is revealed when you discover what you cherish most in this life. Do you rejoice that "On God my salvation and my glory rest; the rock of my strength, my refuge is in God" (Psalm 62:7)? You can relate to that truth if you have come to Christ.
True worshipers "…Give thanks to the Lord, for His lovingkindness, is everlasting" (2 Chronicles 20:21).