Bethel Chapel Church's Elders
Rev. David Scudder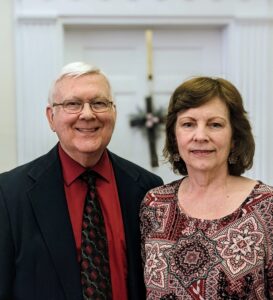 David Scudder grew up in Southern California in a non-religious home. At the age of 12, he attended a local youth rally where he heard about his need for Christ's forgiveness. After attending several of these youth rallies, he surrendered his life to Christ. After high school, he traveled to South Carolina where he attended Bob Jones University. Here, he met his wife Diane. David and Diane were married in 1977. After finishing his schooling, David spent ten years in the business world before he pastored a small southern church for seven years.
In 1992, David moved his family to Philadelphia to become the Pastor of Bethel Chapel Church. David has four children and ten grandchildren. David serves as the Senior Pastor, leads one of the shepherd groups, he also counsels, disciples, and provides oversight for different aspects of the ministry.
Rev. Derick Scudder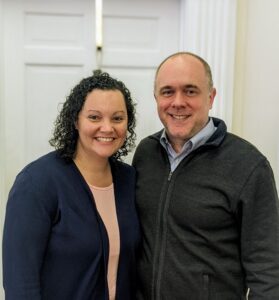 Derick Scudder grew up in North Carolina and moved to Philadelphia in 1992. He attended Bodine High School for International Affairs and grew up in the youth group here at Bethel Chapel. Derick graduated from Bob Jones University in 2004 and a year later from seminary with a Master's Degree in Bible. Derick and his wife Sarah have four children. He enjoys cooking, history, and the perpetual disappointment of being a Philadelphia sports fan.
Derick came to know Christ as a child when he prayed with his Mom after family devotions. As he grew up, God continued to graciously work in his life to teach him his need of Savior. Derick leads the youth group and preaches God's Word on Sundays. He also helps lead the worship at Bethel, manages the church office, and oversees our long-term planning.
José Serrano Sr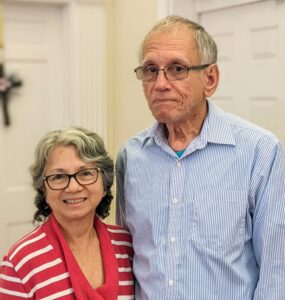 Jose Serrano grew up in San Juan, Puerto Rico. He attended high school in Puerto Rico and college in California. In the '60s, he was drafted to fight in the Vietnam War. While in the military at Fort Jackson, SC, Jose attended a church meeting. When the invitation came, he went forward and officially became a Christian. Although the war ended prior to his deployment, God had a greater purpose for his draft. He returned to Puerto Rico where he met his wife, Irma Soto, and were married in 1980. In 1991 Jose came to Massachusetts to visit family that had moved outside of Puerto Rico. Due to an illness, and the imminent bankruptcy of his employer at the time, Jose looked for a job in the states. Although his search for a job began in Massachusetts, it led him here to Philadelphia. Jose moved to Philadelphia in 1992 along with his wife, Irma, and two children. Both of his children are married. He has eight grandchildren. Jose is semi-retired, enjoys playing Sudoku, taking trips, and reading. He's been attending Bethel since 1995. He leads a Shepherding group and helps with church maintenance.
Mike Infanti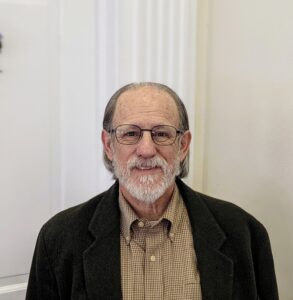 Mike Infanti grew up in Philadelphia. He attended Cardinal Dougherty High School and went to college at Temple University. He moved to Juniata on October 15, 1990. Mike started attending Bethel on January 2000. In May 2000, Mike realized he was separated from God because of his sin and he could do nothing to change that fact. He knew Jesus was the only one who could save him from his sin, so Mike asked Jesus to forgive him and apply His sacrifice to his life. He has two cats (but wishes they were dogs or ferrets.) He enjoys watching sports, movies, reading, home improvement, working out, walking, and volunteering.  Teaching and counseling are Mike's favorite aspect of ministering at Bethel. Currently, he is involved with Philadelphia Educational Services and leads one of the Shepherd groups.
Charles Hill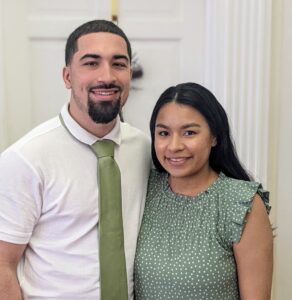 Charles Hill grew up in our very own Juniata neighborhood. Growing up Catholic, he heard a lot about Jesus growing up. However, he never had a relationship with Jesus. He never picked up a Bible to read it or cared to get to know God because he thought he was a pretty good person. Through a good friend, he began to attend the youth group at Bethel Chapel Church. It was through youth group and camps that he came under conviction of sins and finally gave his life to Jesus in salvation.
He attended North East High School and went to Community College of Philadelphia. Charles currently works in the medical field. He lives in Juniata with his wife Teresa and their two children. Charles loves working out, reading books, playing video games, and traveling with family. He loves the diversity of the Body that we are blessed with here at Bethel. Charles helps lead our Friday Night Youth group ministry.
 Bethel Chapel Church's Deacons
Roy Kelton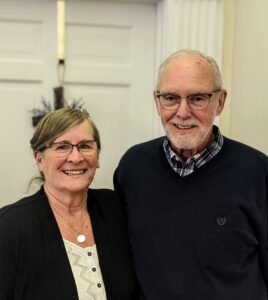 Roy Kelton grew up in the Kensington section of Philadelphia. He has lived in Philadelphia since 1943, attended Frankford High School and graduated from Temple University. Roy has attended Bethel since birth. At the age of ten (or eleven), Roy's Sunday school teacher, Mr. Esuchanko, led him to the Lord. The Lord drew Roy to a deeper faith and stronger commitment when he was a teenager. As a teen, he worked in the youth group ministry. In 1968, Roy married his high school sweetheart, Lynne. They have two children and five grandchildren. He is interested in sports, home repair, reading, and spending time at the shore. Roy is currently retired. The joy of fellowshipping with brothers and sisters in Christ is Roy's favorite aspect of ministering at Bethel. Currently, he works as the head of the deacon board, missionary committee and helps organize church fellowships.
Jose Serrano Jr.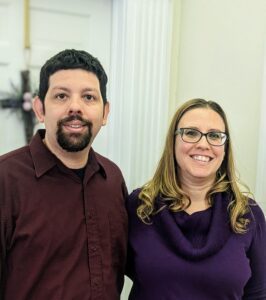 Jose Serrano Jr. was born and raised in Puerto Rico. At the age of eight, his family moved to Massachusetts. A year later, in 1991 his family moved to Juniata. When he was 14, after attending youth group at Bethel Chapel for two years, he came under conviction of sin. He went home that night and accepted Christ as his Savior. Jose went on to attend Central High School and later graduated from Bob Jones University. At Bob Jones University, Jose met his wife Heidi. In the summer of 2004, they were married. Today they have 4 children. He enjoys playing the guitar, piano, singing, electronic gadgets, camping, and writing. He is currently involved with youth group, Wednesday Night prayer meetings, and serves as one of the worship leaders. He loves being used by God to grow and encourage others. He hopes to learn to be a better disciple maker, Father, and Servant of Jesus Christ.
Dennis Snipes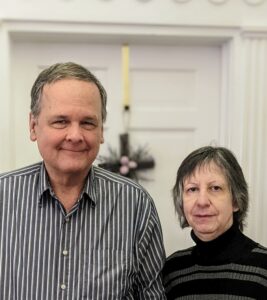 Dennis Snipes grew up in Philadelphia. He has lived in Juniata since 1984. Dennis attended Frankford High School and Temple University. Dennis received the Lord during a Sunday school class, at Bethel Temple Church in Kensington, when he was sixteen years old. He's been attending Bethel Chapel since 1979.
Dennis met his wife, Dottie, at Bethel Chapel. They were married in 1984. They have two children. He is interested in sports and reading. He is currently retired from The American Law Institute as a Customer Service Representative. His favorite aspect of ministering at Bethel is the worship and prayer time that happens on Sunday mornings. Dennis is involved with the usher ministry.