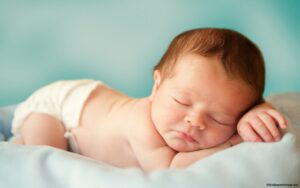 It's been over a year now since the Rod V. Wade abortion decision was overturned by the Supreme Court. That means that every state is now free to restrict or approve abortions. That has set off a firestorm of debates in our culture like we have never seen before. 
One problem has become evident to me: pro-life arguments don't deal with the root problems of abortion. 
I see two false ideas that are used to justify the demand for abortions. 
#1 We own our bodies.
Those in favor of killing the unborn argue that the government has no right to tell a woman what to do with her own body. I'm sure you have heard the phrase "my body, my choice." Pro-life advocates rightly point out that a baby in the womb is DIFFERENT from the mother's body. Genetically, the baby and the mother have different DNA, so they are not the same body. 
I agree with this argument, but there is a more important root that needs to be addressed. The unpopular truth is that our bodies don't belong to any of us. The mantra "my body, my choice" is rooted in the theory of Evolution. This belief reveals a clash of two world views. Either we are just animals that crawled out of some primordial slime pit millions of years ago, or we exist because a Creator made us. The truth is that no human owns his or her body. 
The Bible makes it clear that God created all humans to reflect His holy nature. "God created man in His own image, in the image of God He created him; male and female He created them." (Genesis 1:27). Yes, sin obscured God's original good purpose for mankind, but that is why Jesus came to the earth and died on the Cross. Jesus came to restore what sin ruined. Jesus made it possible for His followers to be "…renewed to a true knowledge according to the image of the One who created him" (Colossians 3:10). 
Instead of just arguing that abortion is a bad idea, we need to stand up and call people in our culture to submit to the One who created them. Even if we win arguments about abortion, the most important goal is that people's souls would be won to Christ. "For what does it profit a man to gain the whole world, and forfeit his soul?" (Mark 8:36). 
"Submit therefore to God. Resist the devil and he will flee from you. Draw near to God and He will draw near to you. Cleanse your hands, you sinners; and purify your hearts, you double-minded" (James 4:7–8). 
Let's pray that our culture will acknowledge God's right to rule over our bodies just because He created them.
Here is another false belief that pro-lifers tend to ignore.
#2 Pleasure is everybody's right.
Abortion advocates insist that women also have the right to choose what to do with their babies when they become pregnant. Ironically, they act as if they have no choice about getting pregnant in the first place. In other words, they believe that everyone has a right to unhindered sexual pleasure and that there should be no restrictions or consequences from their sinful behavior. 
God designed sex to be the way babies are created. In other words, sex potentially creates a new life that will live forever. God created sex primarily to produce more humans. God told Adam and Eve "… Be fruitful and multiply and fill the earth…" (Genesis 1:28). God said the same thing to Noah and his children see Genesis 9:1. 
Our culture has made sexual pleasure an idol to be worshiped. Tim Keller writes in Counterfeit Gods: "What is an idol? It is anything more important to you than God, anything that absorbs your heart and imagination more than God, anything you seek to give you what only God can give… A counterfeit god is anything so central and essential to your life that, should you lose it, your life would feel hardly worth living."
The desire for abortion will not be defeated until the idol of godless pleasure is forsaken.
When a culture worships sexual pleasure, it opens the door to almost any sin. Paul described it this way: "For they exchanged the truth of God for a lie, and worshiped and served the creature rather than the Creator, who is blessed forever. Amen. For this reason, God gave them over to degrading passions… And just as they did not see fit to acknowledge God any longer, God gave them over to a depraved mind, to do those things which are not proper" (Romans 1:25-26,28). 
Unhindered sexual pleasure is often found in false religions. For example, "In India, the devadasi (day-vah-dah-see) system, a Hindu practice of temple prostitution, has existed more than 5,000 years, says David Dass, executive director of the India Gospel League. In the state of Karnataka where he and his wife live, starving families dedicate hundreds of girls each year to the goddess Yellamma. The children are forced to begin a life of prostitution at age 11 or 12." [https://www.godreports.com/2012/01/india-young-girls-dedicated-as-temple-prostitutes-begin-duties-as-early-as-11-years-old/]
Sodom and Gomorrah are biblical examples of gross sexual sin. When God buried the city of Pompeii  in a volcanic eruption in 79A.D., the ruins of that ancient city revealed a lot of pictures and statues of perverted sex.
It's not surprising that when false worship is described in the Bible, it is often associated with sexual sin. 
"But they acted treacherously against the God of their fathers and played the harlot after the gods of the peoples of the land, whom God had destroyed before them." (1 Chronicles 5:25). 
When the Bible talks about pagan worship that was practiced in high places or on the hills, it almost always included religious prostitution. "…the men themselves go apart with harlots and offer sacrifices with temple prostitutes; So, the people without understanding are ruined" (Hosea 4:14). 
"None of the daughters of Israel shall be a cult prostitute, nor shall any of the sons of Israel be a cult prostitute" (Deuteronomy 23:17). 
The Bible tells believers: "Do not go on presenting the members of your body to sin as instruments of unrighteousness; but present yourselves to God as those alive from the dead, and your members as instruments of righteousness to God" (Romans 6:13). 
God warns us that one day He will "gather all your lovers with whom you took pleasure, even all those whom you loved and all those whom you hated. So, I will gather them against you from every direction and expose your nakedness to them that they may see all your nakedness. (Ezekiel 16:37). 
Let's remember that "we also once were foolish ourselves, disobedient, deceived, enslaved to various lusts and pleasures, … But when the kindness of God our Savior and His love for mankind appeared, He saved us, not on the basis of deeds which we have done in righteousness, but according to His mercy, by the washing of regeneration and renewing by the Holy Spirit," (Titus 3:3–5). 
Let's Pray that America will reject the deadly idol of pleasure and turn back to their Creator. 
"Will You not Yourself revive us again, that Your people may rejoice in You? Show us Your lovingkindness, O Lord, and grant us Your salvation. I will hear what God the Lord will say, For He will speak peace to His people, to His godly ones; But let them not turn back to folly. Surely His salvation is near to those who fear Him, that glory may dwell in our land" (Psalm 85:6–9).