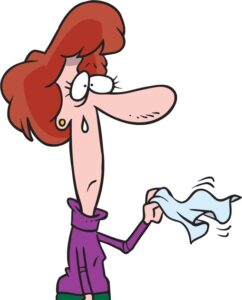 For the last 18 years, I have had the privilege of writing these weekly articles for the Juniata News. That fills my heart with gratitude. This paper has allowed me to share much of God's glorious Word with you. I've even had feedback from many of you who were blessed by what you read.
Since this may be my last article, I wanted to leave you with a simple message from God's Word. This message from the Bible is life-changing. (I also want to share a way for us to get even better acquainted in the days ahead.)
I'd like to begin with life-changing truths God has given us in the Bible. Believing them will open the way to God's forgiveness and will give you a satisfying purpose for living.
#1. You and I exist to bring God glory. God said that He loves "everyone who is called by My name, and whom I have created for My glory, whom I have formed, even whom I have made" (Isaiah 43:7). That is why the Bible tells us that "…whatever you do, do all to the glory of God" (1 Corinthians 10:31). God wants you to live a transformed life so that those who know you "… may see your good works and glorify your Father who is in heaven" (Matthew 5:16). To put it in the language we use today: You exist to make God look good!
#2. We have all failed to glorify God as we should. We all "have sinned and fall[en] short of the glory of God" (Romans 3:23). None of us have loved or adored God as He deserves. Our lives don't show how amazing He is–and that's why we were created.
#3. Because of this failure, we are not good enough to spend eternity in God's holy presence. "For the wages of sin is death, but the free gift of God is eternal life in Christ Jesus our Lord" (Romans 6:23). Those who don't put their trust in Jesus Christ "will pay the penalty of eternal destruction, away from the presence of the Lord and from the glory of His power" (2 Thessalonians 1:9).
#4. Thankfully, God wants to rescue us from the judgment we deserve. Jesus Christ came into this world so sinners can enjoy God's presence now and for all eternity. "For God so loved the world, that He gave His only begotten Son, that whoever believes in Him shall not perish, but have eternal life" (John 3:16). "For Christ also died for sins once for all, the just for the unjust, so that He might bring us to God, having been put to death in the flesh, but made alive in the spirit" (1 Peter 3:18).
#5. Because Jesus's death paid the penalty our sins deserve, God will give eternal life freely to everyone who trusts in Jesus Christ as their Lord and Savior. If you will "confess with your mouth Jesus as Lord, and believe in your heart that God raised Him from the dead, you will be saved (Romans 10:9). "For by grace you have been saved through faith; and that not of yourselves, it is the gift of God; not as a result of works, so that no one may boast." (Ephesians 2:8–9).
There is even more good news. Coming to Jesus Christ will not just change your eternal future. It will also change your life now. "Therefore, if anyone is in Christ, he is a new creature; the old things passed away; behold, new things have come" (2 Corinthians 5:17). If we repent of our sinfulness, God gives us a new life now and a new forever future with Him.
Unless God does something very unusual, this will be my last opportunity to come to you with an article, but this doesn't have to be "goodbye." Maybe the Lord wants some of you to come to me instead. If you are able, you are welcome to stop by Bethel Chapel Church (at the corner of K and Lycoming streets) and explore more of God's Word with us every Sunday at 10:00 AM and 11:00 AM. I would love nothing more than to meet you personally. I'd love to call you a friend. (We do have lifts inside that make our building handicapped accessible.)
Before I go, I want to express my appreciation and deep affection for Tom Lineman, the editor of this paper. Working with him these many years has been a blessing to me personally, and he has also consistently demonstrated a genuine love for Juniata. He has sacrificed much for this community. Thank you, Tom!!
Here is a summary of my life, my last word for now: "I have been crucified with Christ; and it is no longer I who live, but Christ lives in me; and the life which I now live in the flesh I live by faith in the Son of God, who loved me and gave Himself up for me" (Galatians 2:20).