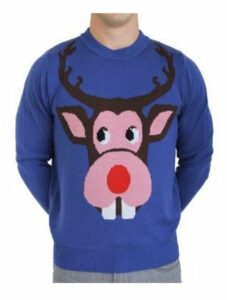 Traditionally, Christmas is a time for us to give gifts to each other. That is a neat tradition, but sometimes the gifts we receive may not be useful. For example, does anybody want another ugly sweater for Christmas–or another fruit cake? Those two gifts are often quickly regifted–passed along to someone else. (I apologize for those of you who love ugly sweaters or fruitcakes).
Regardless of what gifts we may or may not receive this year, there is one source that gives good gifts no matter what. The Bible reminds us of where those good gifts come from: "Do not be deceived, my beloved brethren. Every good thing given, and every perfect gift is from above, coming down from the Father of lights, with whom there is no variation or shifting shadow" (James 1:16–17).
The world around us is constantly claiming to have the gifts that will make us happy. That is why James starts verse 16 with the warning, "Do not be deceived." The culture tries to trick us into thinking that material things are what we need. The truth is that they never bring any lasting fulfillment.
What God wants to give us, on the other hand, is always just what we need. God's gifts are "good" (or literally they are thoroughly good in quality and usefulness) and "perfect" (or complete and in good working order). Jesus assured us that "If you then, being evil, know how to give good gifts to your children, how much more will your Father who is in heaven give what is good to those who ask Him!" (Matthew 7:11). "He who did not spare His own Son, but delivered Him over for us all, how will He not also with Him freely give us all things?" (Romans 8:32)
.
The gifts that God gives His followers are not only just what we need, but they are also given to us regardless of any goodness on our part. God is "…rich in mercy, because of His great love with which He loved us," (Ephesians 2:4).
Just as clouds can temporarily interfere with the sun's light, so there are times when we experience a "shifting shadow" that dims our vision of God's gifts. Faith always reassures us that what we cannot see is still there though.
After believers receive the amazing gift of God's forgiveness, He also changes them so that they enjoy doing what the Lord wants them to do. "… the God of peace, who brought up from the dead the great Shepherd of the sheep through the blood of the eternal covenant, even Jesus our Lord, equip you in every good thing to do His will, working in us that which is pleasing in His sight, through Jesus Christ, to whom be the glory forever and ever. Amen." (Hebrews 13:20–21).
God's gifts are always good and perfect. The only question is what we are doing with the gifts He gives us? Here is the right answer: God gives us gifts so that we "… may call on the name of the Lord, to serve Him shoulder to shoulder" (Zephaniah 3:9).
If you would like to understand more about God's gifts, along with others who are learning about them too, you are invited to stand shoulder to shoulder with us here at Bethel Chapel Church. At Christmastime and throughout the year we discover more and more about our great and wonderful Savior.