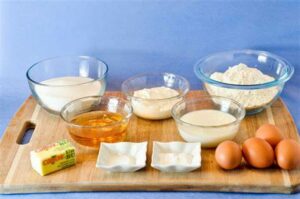 Many people use the last few days of a year to look back and evaluate. What has changed in the past year? Has it been a good year?
It is a challenge to reflect on 2020, especially when we compare our thoughts about it with this truth from God's Word: "… God causes all things to work together for good to those who love God, to those who are called according to His purpose" (Romans 8:28).
Our human reaction is to look at that verse and think, "You've got to be kidding me!" Jesus said plainly, though, that God's Word "is truth" (John 17:17 also see Psalm 119:160). Those of us who know and follow Him need to wrestle with this challenge, even in 2020. How can we believe this verse? How can we feel it down deep in our souls, even when the things going on in our everyday lives are painful, disappointing, or confusing?
Let me give you two truths that will help you do this. Think of them as glasses you can use to correct your vision as you look back over this past year.
First, we must trust that God has perfect, sovereign wisdom. That means we must admit that God sees the big picture of what is going on; the picture we cannot see. Of course, that requires humility on our part, but when we spend some time thinking about the greatness of our Creator, our trust in Him will begin to grow.
Bible teacher Ray Prichard put it this way: "Many of the things that make no sense when seen in isolation, are in fact working together to produce something good in my life."
Think about what it takes to bake a cake. Most of the individual ingredients in a cake taste bad by themselves. Vanilla smells good, but have you ever tasted it by itself? No one would open a bag of flour and start eating spoonfuls of it. The same is true for baking powder, raw eggs, and salt. But, if you take all the ingredients and put them together in just the right proportions, you wind up with something that is really good.
We must learn to trust the big picture of God's plan and stop judging what looks good or bad to us as we look at our own individual circumstances.
We need to develop the habit of inviting Jesus into our storm-tossed lives.
Second, we must realize our moral bankruptcy. Our sin and selfishness taint our evaluation of everything. We can never be content with God's goodness if we are clinging to our own personal goodness.
The Bible explains that our goodness can't even be compared to God's goodness. "Indeed, there is not a righteous man on earth who continually does good and who never sins" (Ecclesiastes 7:20). "For all have sinned and fall short of the glory of God" (Romans 3:23). "Jesus said …No one is good except God alone" (Luke 18:19).
Jesus came to earth to bring the solution to our sin problem, though. He not only paid for the sins of His followers on the Cross, but He also covers their absence of perfect goodness with His own. That is what makes it possible for them to spend eternity in God's perfect presence. "He [God the Father] made Him [Jesus] who knew no sin to be sin on our behalf, so that we might become the righteousness of God in Him" (2 Corinthians 5:21).
We can be content with God and with what He allows to come into our lives when we have received His priceless gift of eternal life. "I will rejoice greatly in the Lord, my soul will exult in my God; For He has clothed me with garments of salvation, He has wrapped me with a robe of righteousness…." (Isaiah 61:10).
After we have received forgiveness that is forever, believers can realize that God is using the hard things we experience–even 2020–to weave good things into our lives. "We know that God causes all things to work together for good to those who love God, to those who are called according to His purpose." (Romans 8:28).
If you have a relationship with Jesus, His peace can fill your heart even when you look back on 2020. If you do not have that relationship, He invites you to come to Him. When you turn from your own way and follow Jesus, you will discover that "… If God is for us, who is against us? He who did not spare His own Son, but delivered Him over for us all, how will He not also with Him freely give us all things?" (Romans 8:31–32).