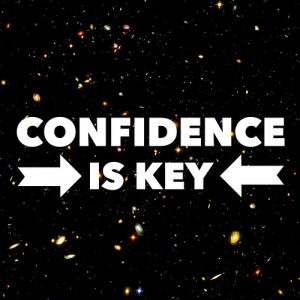 There is no denying it. The world has been turned upside down. It seems so unreal. Is this all just a bad dream? Please pinch me if it is. Is the American government actually commanding us to stay locked up in our homes, including those who live alone? Have all sports been canceled? It is illegal to go to the hairdresser or eat in a restaurant? I could go on, but you know how crazy the world has suddenly become as well as I do.
There are so many things we took for granted just a few weeks ago that no longer exist today. That is not the only issue we face, though. The quarantine is causing another perilous problem. We are now wondering how we can cope emotionally since we feel like the rug has been pulled out from under us. Anxiety is on the rise. That uneasiness often feels like a dark cloud of fear, and it is following us around. Loneliness is feeding our fear of getting sick or the dread of not being able to pay the bills both loom as real possibilities.
The Bible has some really good news for the followers of Jesus Christ. The Apostle Peter's first letter is filled with examples of that good news. It is addressed to a group of persecuted believers, many of whom had lost their homes and their jobs because they were Christians. Peter held out this hope to them: "Blessed be the God and Father of our Lord Jesus Christ, who according to His great mercy has caused us to be born again to a living hope through the resurrection of Jesus Christ from the dead" (1 Peter 1:3).
I'm going to show you how we can experience God's hope, but before I do, it is important to understand how the Bible uses the word "hope." We normally use that word to mean a blind desire that something better will happen. For example, "I hope" I will feel better, or "I hope" I will get a better job," etc. That is NOT what the Bible means when it uses the word "hope." Instead, and this is VERY important, the Bible word for "hope" means having certain confidence that God can and will do what He says He will do. Hope from God is not blind. It sheds glorious light.
So how can a Christian have that confidence that overcomes discouraging circumstances—even the coronavirus and all that comes with it? I only have room for six brief, but helpful, truths.
#1 Believers draw confidence from God's promises
Listen to what, Jesus, the God-Man who raised Himself from the dead said, "Do not let your heart be troubled; believe in God, believe also in Me. In My Father's house are many dwelling places; if it were not so, I would have told you; for I go to prepare a place for you. If I go and prepare a place for you, I will come again and receive you to Myself, that where I am, there you may be also" (John 14:1–3).
A Christian's eternal joy has been assured, but that is not all. His everyday needs are taken care of too. "God will supply all your needs according to His riches in glory in Christ Jesus" (Philippians 4:19).
#2 Believers draw confidence from Christ's immense power
"For by [Jesus] all things were created, both in the heavens and on earth, visible and invisible, whether thrones or dominions or rulers or authorities—all things have been created through Him and for Him. He is before all things, and in Him all things hold together" (Colossians 1:16–17).
#3 Believers draw confidence from God's ultimate victory
We are "looking for the blessed hope and the appearing of the glory of our great God and Savior, Christ Jesus" (Titus 2:13).
#4 Believers draw confidence from God's eternal presence
"Before the mountains were born or You gave birth to the earth and the world, even from everlasting to everlasting, You are God" (Psalm 90:2). Nothing could ever take the eternal God by surprise!
#5 Believers draw confidence from their intimate relationship with God
"See how great a love the Father has bestowed on us, that we would be called children of God; and such we are…. Beloved, now we are children of God…." (1 John 3:1–3).
#6 Believers draw confidence from God's generous rewards
"Without faith, it is impossible to please Him, for he who comes to God must believe that He is and that He is a rewired of those who seek Him" (Hebrews 11:6).
God doesn't reward those who are the most talented, or those who are well-liked by others, or even those who are better than most other people. God only rewards those who come to Him, trusting completely in Him. The Bible calls that faith.
To be a part of God's family, we have to turn from our sin and put our trust in Jesus! When we do that, we are covered with the perfect righteousness of Christ. Here is a picture of what happens next: "I will rejoice greatly in the LORD, my soul will exult in my God; for He has clothed me with garments of salvation, He has wrapped me with a robe of righteousness…." (Isaiah 61:10). Also, see 2 Corinthians 5:21.
"Trust Christ! and a great benediction of tranquil repose comes down upon the calm mind and the tranquil heart" Pastor Alexander MacLaren (1826-1910).