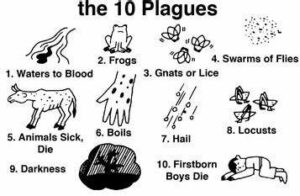 Considering all the tragedies, we went through in 2020 (and sadly we now have to include the first month of this year as well!), it makes us wonder "What is God up to?"
We know that God is up to something because nothing is outside of God's control, not even the death of a sparrow (Luke 12:6). God is also in control of things like health, finances, relationships, politics, and even viruses.
The Bible makes it clear that God rules over everything: "The Lord has established His throne in the heavens, and His sovereignty rules over all" (Psalm 103:19). That also includes all countries and those who rule them. "God reigns over the nations, God sits on His holy throne" (Psalm 47:8). "The king's heart is like channels of water in the hand of the Lord; He turns it wherever He wishes" (Proverbs 21:1).
When we experience tragedies in nature or government, it often makes us feel like life is out of control. The truth, though, is that those things are only out of OUR control. The Creator of all things is always firmly in control of everything.
Since God is in control of all things, why has God allowed this worldwide pandemic? I assume that many people asked that same question while Egypt was suffering through, not one, but ten awful plagues in Exodus, Chapters 7-12. The Bible says that they were all sent by God. Really? Why? Bible scholars who understand Egyptian culture point out that each plague was an attack on one of the Egyptian's false gods. The plague showed the insufficiency of worshiping something worthless.
That got me thinking. Has God been doing something similar in America lately? We don't worship frogs, the Nile River, or abundant crops, but what about sports, the economy, good health care, or entertainment?
Part of the mystery of God's plan is cleared up when we remember what God told us, "'My thoughts are not your thoughts, nor are your ways My ways,' declares the Lord. 'For as the heavens are higher than the earth, so are My ways higher than your ways and My thoughts than your thoughts" (Isaiah 55:8–9).
The virus, social unrest, riots, and even bitter political divisions have given a severe blow to things we used to take for granted, like a good economy, a stable government, a comfortable environment, and an abundance of entertainment.
Why would God be interested in pulling the proverbial rug out from under us? Let me assure you that God never takes anything away from us without offering something better in its place.
The great thinker and writer C.S Lewis pictured this problem well: "We are half-hearted creatures, fooling about with drink and sex and ambition when infinite joy is offered us, like an ignorant child who wants to go on making mud pies in a slum because he cannot imagine what is meant by the offer of a holiday at the sea. We are far too easily pleased."
The Bible put it his way: "My people have committed two evils: They have forsaken Me, the fountain of living waters, to hew [or dig] for themselves cisterns[a place to store drinking water], broken cisterns that can hold no water" (Jeremiah 2:13).
God is working to get our attention. When our lives feel dry and hopeless, look to Jesus. One day Jesus loudly proclaimed this in the busy streets of Jerusalem, "…If anyone is thirsty, let him come to Me and drink. He who believes in Me, as the Scripture said, 'From his innermost being will flow rivers of living water' " (John 7:37–38).
When we hold on to our faith in Christ, we see the world differently.
Fear can be conquered: "Behold, God is my salvation, I will trust and not be afraid; For the Lord God is my strength and song, and He has become my salvation" (Isaiah 12:2). "O taste and see that the Lord is good; How blessed is the man who takes refuge in Him!" (Psalm 34:8).
Followers of Christ possess the warmth of His presence, knowing that it will never go away. "Oh give thanks to the Lord, for He is good, for His lovingkindness is everlasting" (Psalm 107:1).