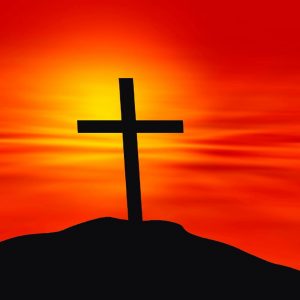 What did Jesus mean when He said, "For whoever wishes to save his life will lose it, but whoever loses his life for My sake will find it" (Matthew 16:25)? As I thought about those words, I began to wonder what a person loses by trusting Jesus Christ. I think becoming a Christian is the best, most important choice anyone could ever make, but think with me for a moment about the cost of making that decision.
When you follow Christ, you lose the allusion that you are in control of your life. I say "allusion" because the Creator is ultimately in control of everything. That's a tough pill to swallow. We all want to feel like we are in control. One thing that the pandemic (and the rise in lawlessness) has done is to strip away what confidence you and I may have had that we are in control of our lives, let alone of the future.
This is what the Bible has said all along.  "Come now, you who say, 'Today or tomorrow we will go to such and such a city, and spend a year there and engage in business and make a profit.' Yet you do not know what your life will be like tomorrow. You are just a vapor that appears for a little while and then vanishes away" (James 4:13–14).
Not only do Christians lose any thoughts of being in control, but they also often lose their former friends. Many in this world have "… pursued a course of sensuality, lusts, drunkenness, carousing, drinking parties and abominable idolatries. In all this, they are surprised that you do not run with them into the same excesses of dissipation, and they malign you" (1 Peter 4:3–4). Sometimes the crowd that a person used to run with will begin to slander and insult the changed behavior they see. (See 1 Peter 3:16).
Christians also lose the fleeting happiness that the world offers. Moses is a good example of that. He may have been in line to be the next leader of Egypt, but he chose "… to endure ill-treatment with the people of God [rather] than to enjoy the passing pleasures of sin" (Hebrews 11:25).
I could go on, but I'm sure you get the idea. There is a cost to following Jesus. Here is the next obvious question, "Is following Him worth what it costs us?
These four, very important benefits will help you make that decision.
#1 Christians gain a close, eternal relationship with God that begins here and now.
"Blessed be the God and Father of our Lord Jesus Christ, who according to His great mercy has caused us to be born again to a living hope through the resurrection of Jesus Christ from the dead, to obtain an inheritance which is imperishable and undefiled and will not fade away, reserved in heaven for you" (1 Peter 1:3–4).
#2 Christians are given a new nature.
This can only be experienced. It can't be explained. "Therefore, if anyone is in Christ, he is a new creature; the old things passed away; behold, new things have come" (2 Corinthians 5:17).
#3 Christians have a treasure-trove of God's promises available to them.
God gives to Christians everything they need for "… life and godliness, through the true knowledge of Him who called us by His own glory and excellence. For by these He has granted to us His precious and magnificent promises, so that by them you may become partakers of the divine nature, having escaped the corruption that is in the world by lust" (2 Peter 1:3–4).
#4 Christians have a powerful and loving Father who takes care of them.
"Just as a father has compassion on his children, so the Lord has compassion on those who fear Him. For He Himself knows our frame; He is mindful that we are but dust" (Psalm 103:13–14). Jesus exclaimed, "If you then, being evil, know how to give good gifts to your children, how much more will your Father who is in heaven give what is good to those who ask Him!" (Matthew 7:11).
I hope you will seriously investigate Christianity. Read your Bible. Count the cost. Remember, "Whoever wishes to save his life will lose it…" (Matthew 16:25).
What will we lose if we refuse to give our lives to Christ? God says, "For what will it profit a man if he gains the whole world and forfeits his soul? Or what will a man give in exchange for his soul? For the Son of Man is going to come in the glory of His Father with His angels, and will then repay every man according to his deeds" (Matthew 16:26–27).
Don't trust in your own goodness. God sees every dark corner of your heart, but He loves you and sent His only son who paid the price of your sin. The losses you face when you accept Christ are nothing compared to the wonderful gain of abiding joy during life's trials and eternal life forevermore.