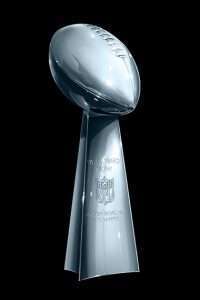 Even if you aren't a big football fan, this past week has been exciting here in Philadelphia. The Eagles' startling win over the New England Patriots would make a great plot line for a "Rocky" movie, wouldn't it? None of the big name sports "experts" predicted that the Eagles would win anything, let alone the Super Bowl. It was so very fitting that the parade ended at the Rocky steps!
The Eagles brought a world championship title to Philadelphia, but I think they did much more than that. They also brought the city together. As I watched the Eagles' parade I saw the route lined with tens of thousands of fans, and I noticed how diverse the crowd was. I saw old people, young people, white people, people of color, and many from different ethnic groups. They were all happy to be there celebrating with each other, even if they didn't know each other personally.
Why did we see so much excitement and goodwill from so many people here in Philadelphia? What made it possible for our many personal differences to fade into the background so that we all could rejoice together? The answer is simple. We all love the same team. The Eagles truly did bring our whole city together, even if the feeling only lasts for a short time.
Wouldn't it be great if we always had the same warm feelings of togetherness? That got me to thinking. You know, we can! In fact, some of us experience those feelings every time we gather as Christians. In a way, true Christians experience that feeling every time they get together.
Let me explain. Christians genuinely love each other. We look forward to every chance we have to be together. But our love for each other isn't because we look-alike, sound alike, come from similar backgrounds, or because we all make about the same amount of money. In cultural terms, we often have very little in common.
Why then do Christians love each other? It's because we are all in love with the same Person, Jesus, the One who paid a great price in order to bring us an eternal forgiveness. Christians are told to "… fervently love one another from the heart, for you have been born again not of seed which is perishable but imperishable, that is, through the living and enduring word of God" (1 Peter 1:22–23).
The Apostle John explains that a genuine love for each other flows out of Christ's love for us, "We love, because He first loved us" (1 John 4:19). To put it another way, "In this is love, not that we loved God, but that He loved us and sent His Son to
[satisfy God's wrath]
for our sins
" (1 John 4:10).
The sense of family the Eagles' fans experienced this last week is a little like the sense of family that followers of Christ have all the time. This joyous community is possible because Christians have an "… adoption as sons through Jesus Christ to Himself, according to the kind intention of His will" (Ephesians 1:5).
I am proud to belong to the family of Philadelphia Eagles' fans, but I am even more excited to belong to God's family through faith in Christ. Have you repented of your sins and become a follower of Jesus? If so, He has adopted you into His family and you will always have a lot to celebrate.