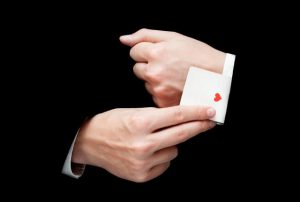 The longer I live the more suspicious I am about those "free" offers. Instinctively, I find myself looking for the catch, don't you? As the saying goes, "There is no such thing as a free lunch." I'm suspicious because I have learned that what starts out being free usually winds up costing me. Even just entering a free contest online puts me on an unwanted, and seemingly unending string, of email advertisements. Ugh!
With that thought in mind, I understand why a person might be suspicious of God's offer of free forgiveness. It is free, to be sure, but you should know that there is also a catch.
Let's look at God's free offer of forgiveness first. Then I'll show you the catch.
The Bible makes it clear that all of our sins will be forgiven if we will just humbly turn from our sin and ask Him for that forgiveness. "If we confess our sins, He is faithful and righteous to forgive us our sins and to cleanse us from all unrighteousness" (1 John 1:9). That promise includes past, present, and future sins. Not a bad deal! "… through [Christ's] name everyone who believes in Him receives forgiveness of sins" (Acts 10:43). Thankfully, this promise isn't limited to any certain group of people.
Just to be clear, though, that forgiveness is not free to God. It cost Him big time. Forgiveness is offered freely to us when we repent because Jesus already paid for all of our sins. "In [Jesus] we have redemption through His blood, the forgiveness of our trespasses, according to the riches of His grace" (Ephesians 1:7).
On the other hand, Jesus made it clear that those who refuse to trust Him must pay the penalty for their own sin. "He who believes in Him is not judged; he who does not believe has been judged already, because he has not believed in the name of the only begotten Son of God" (John 3:18).
What about the catch? And, yes, there is one.
When God forgives a person, He also changes that person. If you don't want God to change you from the inside out, He will not forgive your sin. Jesus "died for all, so that they who live might no longer live for themselves, but for Him who died and rose again on their behalf" (2 Corinthians 5:15).
When you have an encounter with the Almighty, Holy, Creator of the universe, it will make a radical difference in your life. Actually, though, that is really good news. When God changes us on the inside, we begin to WANT what He wants. "Delight yourself in the Lord, and He will give you the desires of your heart. Commit your way to the Lord, trust also in Him, and He will do it" (Psalm 37:4-5). In a sense then, a Christian does get to do what he wants to do. God changes what he or she wants, though. A Christian wants to please and follow the One who forgave all of his sins.
Yup. That is the catch. Want your sins forgiven? You must hand your life over to Jesus Christ. "Therefore, if anyone is in Christ, he is a new creature; the old things passed away; behold, new things have come…. Therefore, we are ambassadors for Christ…" (2 Corinthians 5: 17, 20).
I know, it is against our nature to give up the control of our lives to anyone, let alone to God. At first, I struggled with that too. I know it sounds scary to give God control of your entire life, but it was the best decision I ever made. In fact, I have never found a genuine follower of Christ who regretted that decision to surrender to Him.
Before I close, here is a quote from G.W. Knight that paints a helpful picture of God's gift of forgiveness.
When a person works an eight-hour day and receives a fair day's pay for his time, that is a wage. When a person competes with an opponent and receives a trophy for his performance, that is a prize. When a person receives appropriate recognition for his long service or high achievements, that is an award. But when a person is not capable of earning a wage, can win no prize, and deserves no award—yet receives such a gift anyway—that is a good picture of God's unmerited favor. This is what we mean when we talk about the grace of God.
God's grace offers you forgiveness and a place in His family. He will make everything new in your life. You will join the family of believers who have peace and joy and contentment. Even in the midst of very bleak circumstances, one prophet declared, "Yet I will exult in the Lord, I will rejoice in the God of my salvation" (Habakkuk 3:18).