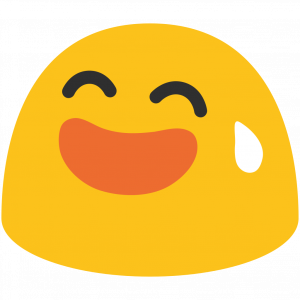 Not everyone who laughs is happy. Many people who appear to be cheerful are actually hurting deeply. The Bible recognizes this truth: "Even in laughter the heart may be in pain, and the end of joy may be grief" (Proverbs 14:13). Funny-man Freddie Prinze (best known for his role on the sitcom "Chico and the Man") is an example. On January 29, 1977, he sat down and wrote, "I must end it. There's no hope left." Then he took his own life. The ability to make other people laugh is no guarantee of personal happiness.
There are many examples of famous people who despaired because they felt that life was empty and worthless. Ralph Barton, one of our country's top artists, left this note pinned to his pillow before taking his own life: "I have had few difficulties, many friends, great successes; I have gone from wife to wife, from house to house, visited great countries of the world, but I am fed up with inventing devices to fill up twenty-four hours of the day."  H.G. Wells, a famous historian, said at age 61: "I have no peace. All life is at the end of the tether."
The poet Byron said, "My days are in yellow leaf, the flowers and fruits of life are gone, the worm and the canker, and the grief are mine alone." American author Henry David Thoreau–whose books, articles, essays, journals, and poetry total over 20 volumes–said, "Most men live lives of quiet desperation." Shortly before his death, Mark Twain wrote: "A myriad of men are born; they labor and sweat and struggle;… they squabble and scold and fight; they scramble for little mean advantages over each other; age creeps upon them; infirmities follow; … those they love are taken from them, and the joy of life is turned to aching grief…. they vanish from a world where they were of no consequence,… a world which will lament them a day and forget them forever."
Is it possible to find real meaning and joy in the middle of this messed up world? The Bible says that you can. Joy is possible when we discover the reason why we exist on this earth. God promised that He is a deliverer for "Everyone who is called by My name, and whom I have created for My glory, whom I have formed, even whom I have made" (Isaiah 43:7). There is no greater joy than doing what God has created us to do. "Whether, then, you eat or drink or whatever you do, do all to the glory of God" (1 Corinthians 10:31).
When our lives are focused on glorifying God, we gain an infectious joy, "… for the joy of the Lord is your strength" (Nehemiah 8:10). I like the way Bible teacher Warren Wiersbe puts it: "The secret of Christian joy is to believe what God says in His Word and act upon it. …. Joy that isn't the result of faith is not joy at all; it is only a 'good feeling' that will soon disappear. Faith based on the Word will produce joy that will weather the storms of life."
King David said it this way, "I have set the Lord continually before me; because He is at my right hand, I will not be shaken. Therefore my heart is glad and my glory rejoices; my flesh also will dwell securely" (Psalm 16:8-9). Peter also said that loving God results in joy, "though you have not seen Him, you love Him, and though you do not see Him now, but believe in Him, you greatly rejoice with joy inexpressible and full of glory" (1 Peter 1:8). That is why Paul could tell us to: "Rejoice in the Lord always; again I will say, rejoice!" (Philippians 4:4).
We don't have to pretend to be happy. Happiness can be real, even when life gets difficult. Only a relationship with Christ will make life complete. There is emptiness without that relationship. If you have any interest in pursuing a relationship with Jesus Christ, I would be glad to talk with you and answer any questions you might have. You can email me at BethelChapelChurch@gmail.com or use the contact button on our website www.BethelChapelChurch.com.