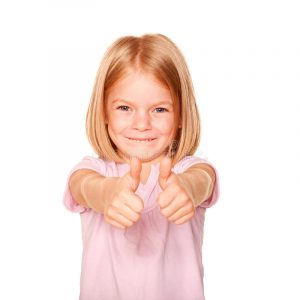 A well-known television evangelist wrote a popular book called Your Best Life Now. Perhaps you've seen it. Unbelievably, he uses that phrase while trying to persuade people to follow Jesus. Mind you, Jesus Himself said, "If anyone wishes to come after Me, he must deny himself, and take up his cross and follow Me. For whoever wishes to save his life will lose it; but whoever loses his life for My sake will find it" (Matthew 16:24-25). I'm not sure how picking up a cross (an instrument of unspeakable torture and death in Jesus' day) or losing your life would give you Your Best Life Now.
If you believed that you were living your best life now, 2020 must have come as a terrible disappointment. Genuine, Bible-believing Christians, though, should not have been completely surprised. God's Word warns us, "Indeed, all who desire to live godly in Christ Jesus will be persecuted" (2 Timothy 2:12), and "Beloved, do not be surprised at the fiery ordeal among you, which comes upon you for your testing, as though some strange thing were happening to you" (I Peter 4:12).
2020 has been a fiery ordeal. Since God's Word tells us that "through many tribulations, we must enter the kingdom of God" (Acts 14:22), we have to accept that He allowed these tribulations into our world. He had good reasons for doing that. In my last sermon, I shared some important things the Lord does in a Christian's life through suffering.
Suffering brings us closer to God. These are the times when we desperately need Him. C. H Spurgeon, a powerful preacher from the nineteenth century, said, "Let us learn to walk in the footsteps of our Lord, cheerfully enduring trial for His sake, promptly and willingly putting away the thought of self and comfort when it would interfere with our completing the work that He has given us to do. Great grace is needed, but great grace is provided." As I look back at times of suffering in my own life, I see that God's great grace carried me through and brought me closer to Christ.
Suffering changes us to be more like Jesus. The Apostle Peter told Christians, "After you have suffered for a little while, the God of all grace, who called you to His eternal glory in Christ, will Himself perfect, confirm, [ "to make firm or solid, … to cause to be inwardly firm or committed"] strengthen and establish you (I Peter 5:10). Warren Wiersbe, an excellent Bible teacher said, "When an unbeliever goes through suffering, he loses his hope; but for a believer, suffering only increases his hope."
We know this is true because Romans 5:3–4 says, "We also exult in our tribulations, knowing that tribulation brings about perseverance; and perseverance, proven character; and proven character, hope."
God's ability to change us through our sufferings is a powerful reality. Psalm 119:71, "It is good for me that I was afflicted, that I may learn Your statutes [or rules]".
William Barclay, a master teacher of God's Word who was born over a hundred years ago said, "Through suffering, God will strengthen a man.… A life with no effort and no discipline almost inevitably becomes a flabby life. No one really knows what his faith means to him until it has been tried in the furnace of affliction. There is something doubly precious about a faith that has come victoriously through pain and sorrow and disappointment. The wind will extinguish a weak flame, but it will fan a strong flame into a still greater blaze." (From The Daily Study Bible by William Barclay.)
Suffering brings eternal rewards. The Bible teaches this in many places. Here is one of my favorites. 2 Corinthians 4:16–18. "Therefore we do not lose heart, but though our outer man is decaying, yet our inner man is being renewed day by day. For momentary, light affliction is producing for us an eternal weight of glory far beyond all comparison, while we look not at the things which are seen, but at the things which are not seen; for the things which are seen are temporal [temporary], but the things which are not seen are eternal."
Jesus goes with us in our suffering. When we suffer, we do NOT suffer alone. We "suffer with Him" (Romans 8:17). Isaiah 43:2 says, "When you pass through the waters, I will be with you; and through the rivers, they will not overflow you. When you walk through the fire, you will not be scorched, nor will the flame burn you."
Suffering magnifies our hope. In the book of Job, we see that his suffering eventually proved that he was good, even in the midst of great loss and pain. Life's challenges are not designed to break us, but to make us more dependent on God's grace. Peter tells Christians to, "Sanctify Christ as Lord in your hearts, always being ready to make a defense to everyone who asks you to give an account for the hope that is in you, yet with gentleness and reverence."
I'm so glad that my best life is not now. My best life is still ahead of me. I'm laying up treasure in heaven, and I'm going to a place where God is making all things new, where "… He will dwell among them, and they shall be His people, and God Himself will be among them, and He will wipe away every tear from their eyes, and there will no longer be any death; there will no longer be any mourning, or crying, or pain; the first things have passed away" (Revelation 21:3-4). I'm looking forward to that. The sufferings of 2020 will be just a distant memory, wiped out by the presence of my wonderful Savior and all that He has waiting for me.
Maybe you are bogged down in the mess we're all in now. You've been trying so hard to make life work on your own, but it's just getting worse and worse. Jesus is calling you to turn from your sin and self-reliance and follow Him. You can be born again. You can enjoy the power and presence of a God who is great enough to bring good out of suffering. Feel free to use my contact information at the beginning of this article to get in touch with me. I would love to talk about these things and tell you more about my Living Hope.