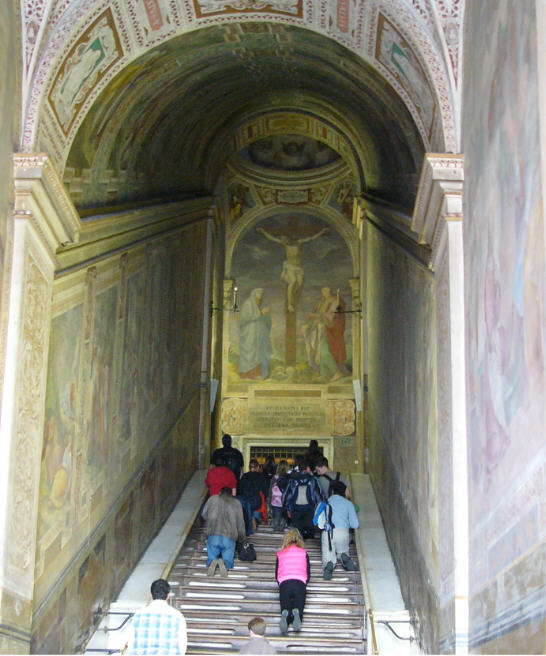 Don't you just hate it when you put a lot of work into a project, only to discover that it was a waste of time? It's frustrating, for example, when you try to fix something around the house and then find out it still doesn't work (or that you've actually made it worse). Ask me how I know!
It is maddening to put a lot of effort into a failed project, but it would be eternally devastating to spend a lifetime engaged in regular, faithful worship, only to learn that it had all been a waste of time. We must not be fooled into thinking that sincerity is all that God cares about. Jesus said that we must worship God "… in spirit and truth" (John 4:24).
Jesus also warned us that it is possible to work hard at worship, and it still be worthless. For example, one day Jesus looked right at a group of very strict religious leaders and said that all of their elaborate worship was worth nothing. Jesus said, "in vain do they worship …." (Mark 7:7).
Let's take a moment and discover ways that our worship, even if it's sincere, could wind up being a waste of time. Then, let's also see how we can know if our worship is genuinely pleasing to God.
The Bible makes it clear that worship is wasted if it is just a string of words repeated over and over, even if the words are good. "Then the Lord said, 'Because this people draw near with their words and honor Me with their lip service, but they remove their hearts far from Me, and their reverence for Me consists of tradition learned by rote' " (Isaiah 29:13).
We must also be sure that we are worshiping the one real, true God. It is possible to make up a god in your own mind, almost like an imaginary friend, a god you can be comfortable with. Jesus told a pagan woman, "You worship what you do not know…" (John 4:22). Ignorance of what God is like is inexcusable because God has given us His miraculous Word, the Bible that tells us exactly what the true God is really like. For example, notice what is proclaimed about God around His throne: "…Holy, holy, holy is the Lord God, the Almighty, who was and who is and who is to come" (Revelation 4:8). No one is comfortable with this God of the Bible. He is awesome!
The only time our worship is genuine and pleasing to God is when our heart is embracing the Lord as our supreme treasure. That is why God commands us to "… love the Lord your God with all your heart and with all your soul and with all your might" (Deuteronomy 6:5).
Perhaps you wonder, "How can I know that God has captured my heart and that I am not just using empty words?" Since your heart is governed by what you treasure (Luke 12:34), then you have to look at your life and see what you value more than anything else. For example, would you rather see a ballgame, or worship Jesus? Would you rather pursue some temporary pleasures, or spend time getting to know God's Word better? I could go on, but I think you get the idea.
Since we don't come into this world treasuring the Lord, how can we make that happen? Here is the key. God becomes our delight when we realize that we are helpless sinners who need to be rescued (see Romans 3:10-11 and Ephesians 2:1-3). Then we must understand the truth that "God, being rich in mercy, because of His great love with which He loved us, even when we were dead in our transgressions, made us alive together with Christ (by grace you have been saved), and raised us up with Him, and seated us with Him in the heavenly places in Christ Jesus" (Ephesians 2:4–6).
Pastor John Piper explains it this way: "The inner essence of worship is experiencing Christ as absolute gain. It's savoring Him, treasuring Him, and being ultimately satisfied in Him." That is what happens when a person is forgiven and adopted into God's family. Jesus becomes our ultimate and unfailing source of joy.
The joy we can have in Christ's love is so powerful that even hardships will never take it away. "He who did not spare His own Son, but delivered Him over for us all, how will He not also with Him freely give us all things? …Who will separate us from the love of Christ? Will tribulation, or distress, or persecution, or famine, or nakedness, or peril, or sword?…. But in all these things we overwhelmingly conquer through Him who loved us. For I am convinced that neither death, nor life, nor angels, nor principalities, nor things present, nor things to come, nor powers, nor height, nor depth, nor any other created thing, will be able to separate us from the love of God, which is in Christ Jesus our Lord" (Romans 8:32, 35, 37–39).
Do you love Jesus? If so, you have found Him to be a treasure you could never do without, and you experience great delight as you worship Him. If, however, you are treasuring anything other than Jesus, then all of your religious works will amount to nothing until you put your full trust in Him.