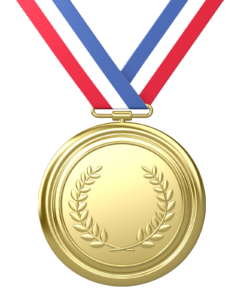 The abilities that world-class athletes demonstrate never cease to astound me. I enjoyed watching some of the recent Olympics from Japan for that very reason. For example, I find it truly incredible what gymnasts can do on the uneven bars. Sometimes, as I watched a gymnast go through his or her routine, I would be thinking that it was flawless–until I heard a commentator say something like, "Oh, that's too bad, that will be a big deduction." I'm thinking, "Deduction? Deduction for what? That was simply amazing." The difference, of course, is that I don't have a trained eye to discern what the judges are looking for. It may look great to me, but my evaluation doesn't get anyone a gold medal. In other words, I'm not qualified to judge gymnastics.
That got me thinking. Am I a good judge, for example, of how good a church is? Is it possible that I could look at a church and say, "That is a wonderful church," while at the same time God would be looking at the same church and say, "That church needs to repent"?
As I was reading Revelation, Chapters 2 and 3, I realized that the Bible does tell me what THE judge thinks about different churches. When we read the letters that Jesus wrote to seven different churches in Revelation, we get to see His view of each of those congregations.
The letter to Ephesus is a good example. On the one hand, God said that this church had a lot of good qualities. It was a hard-working church. They were faithfully serving the Lord amid some very difficult circumstances (Revelation 2:2-3). Rome was beginning to persecute Christians because they refused to call Caesar their Lord. The members of the church in Ephesus steadfastly refused to give in to emperor worship. They were also good at exposing false teachers—those who said they believed in Jesus Christ but who rejected much of what Jesus taught. My reaction is to stand up and applaud. What a great church! I would have awarded them a Gold Medal.
Not so fast! God has more to say. He then shocks us with this stinging evaluation: "But I have this against you, that you have left your first love" (Revelation 2:4). They were DOING the right things, but they weren't doing them BECAUSE they loved Jesus Christ. This is a good reminder. God is more interested in our heart-felt affection for Him than in WHAT we do for Him. If we love the Lord, we will strive to obey Him, but God doesn't need our hard work and faithful service. God, after all, has existed for an eternity without us and has done just fine.
Jesus made it very clear what He expects from His followers when He said, "You shall love the Lord your God with all your heart, and with all your soul, and with all your mind.  This is the great and foremost commandment" (Matthew 22:37-38). Because Jesus proved His love for us when He laid down His life on the Cross to pay for our sin, we should love Him. "Walk in love, just as Christ also loved you and gave Himself up for us, an offering and a sacrifice to God as a fragrant aroma" (Ephesians 5:2).
God demands our heart, not our good works. Jesus warned us not to be like those who only pretend to love God: "Rightly did Isaiah prophesy of you hypocrites, as it is written: 'This people honors Me with their lips, but their heart is far away from Me. But in vain do they worship Me'" (Mark 7:6-7). God will not give the "Gold Medal" to those who, "draw near with their words and honor [God] with their lip service, but they remove their hearts far from [God], and their reverence for [God] consists of tradition learned by rote" (Isaiah 29:13).
Maybe someone is asking, "Why should I love God with all of my heart? What has He ever done for me?" Here is the short answer, "We love because He first loved us" (1 John 4:19). Jesus demonstrated His love for us long before we cared anything for Him. "God demonstrates His own love toward us, in that while we were yet sinners, Christ died for us" (Romans 5:8). We are all hell-deserving sinners, but Jesus still loved us enough to free us from an eternity separated from Him. He deserves our deepest affection.
I hope you would agree that when all is said and done, God's opinion is the only one that matters. He is the only judge who is qualified to give out the "Gold Medals" to those who worship Him. We must always seek the "simplicity and purity of devotion to Christ" (2 Corinthians 11:3). When God looks into your heart, how much sincere love for Him does He see?