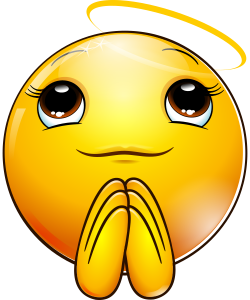 What does it mean to pray? There seems to be a lot of confusion about that. To many, prayer is reciting memorized words. To others, prayer is only reserved for emergency situations. To some, talking to God every day is a high priority, but even some of those people find it difficult and boring.
Maybe some of us can relate to this fictional prayer:
"Dear Lord, I come before you with thanks for this day, and for all the things that you have in store for me today. Thank you for my job, even though I don't always love it, and I don't always feel appreciated–like yesterday when my boss didn't even notice that I really put a lot into that project and didn't even seem to care that I really put a lot of effort into it. I wonder if I should say something today when I talk to him about that new project, and oh yeah, I better remember to phone John to get that information before I figure out how to tackle that project. I wonder if I started with the timeline that would be best, but really, I should start by figuring out what all the things I need to do are. OH YEAH, I'M SUPPOSED TO BE PRAYING!!! Umm, sorry God. Please bless my job. I also want to pray for my family. OH NO, I FORGOT TO SIGN MY KIDS REPORT CARD. I WONDER IF I CAN STILL CATCH HIM BEFORE HE GETS ON THE BUS!" [Taming the Wandering Mind by Steven Simala Grant.]
If that is any reflection of your own prayer life, you may not realize that prayer can be a fulfilling experience. It can even be exciting! That is only possible, though, if we have a close relationship with the One to whom we are talking.
That idea shouldn't be surprising. On a human level, we experience it every day. For example, we don't have any trouble talking to a close friend about things that interest both of us. Some of us are not normally very talkative, but watch us when we are with someone else who, for example, likes the same sports that we do. If sports are not your thing, you have other topics that you enjoy talking about with close friends. We love sharing our lives with those who care about us.
Prayer, talking to God, only becomes an enjoyable experience when we are close to Him. God tells us that He wants to make us a member of His family. The problem is that we don't begin life having a father/child relationship with the One who made us.
That relationship starts when a person puts their full trust in Christ. Then God begins an ongoing and intimate relationship with Him. Here is a promise you can hold onto: "But as many as received [Jesus], to them He gave the right to become children of God, even to those who believe in His name, who were born, not of blood nor of the will of the flesh nor of the will of man, but of God" (John 1:12–13).
This relationship is only possible because of Christ's sacrifice on the cross. "But now in Christ Jesus, you who formerly were far off have been brought near by the blood of Christ." (Ephesians 2:13). It is that nearness that completely changes our prayers because we have a new relationship with God.
If you have a parent that loves you, then you enjoy being with them. That can also be true of you and God. That is why Jesus taught His followers, "When you pray, say: 'Father…" (Luke 11:2). In fact, every time we address God as our Father, it reminds us that we belong to the One who made us. When someone refers to God as a "higher power" or the "man upstairs," it shows that they don't know anything about having a relationship with God. God is a Father to all His true followers.
A. I. Packer, a Canadian Bible teacher, said: "If you want to judge how well a person understands Christianity, find out how much he makes of the thought of being God's child and having God as his Father. If this is not the thought that prompts and controls his worship and prayers and his whole outlook on life, it means that he does not understand Christianity very well at all. For everything that Christ taught, everything that makes the New Testament new, and better than the Old, everything that is distinctively Christian as opposed to merely Jewish, is summed up in the knowledge of the Fatherhood of God. 'Father' is the Christian name for God."
Pastor Phil Newton said, "Our culture values doing over being. As long as we give ourselves to religious activities then we consider ourselves spiritual. Yet prayer provides more of a barometer of the soul than the most feverish activity. For in prayer we are encountering the living God, baring our souls before Him, contemplating Him, and seeing Him alone as our Father and Lord."
When we pray the way Jesus taught us to pray, we are saying, as one pastor put it: "Father, I open every area of my life to you. I want my life, including my sexual life, my work life, my social life, my school life, my recreation times, my vacation plans, to be lived in light of Your everlasting holiness. Whatever it takes, I want Your Kingdom to grow and be glorified."
I am teaching through the prayers of Jesus during our 11:00 AM Sunday morning services at Bethel Chapel Church, located at "K" and Lycoming Streets here in Juniata. If you want to learn more about prayer, please come join us. Let's learn together.